Lost and Found
This is a small collection of things that belong to other people. These things have been forgotten or lost at my house or somehow I've ended up with them. I sincerely hope the rightful owners might reclaim their property. See... I would feel bad throwing someone else's stuff away. Yeah. If any of this stuff belongs to you then please contact me and reclaim it.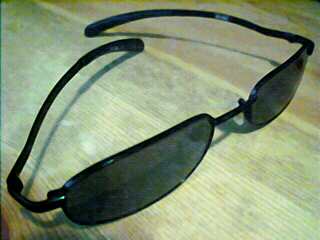 Random pair of sunglasses discovered in my couch. Maybe these belong to Stacy?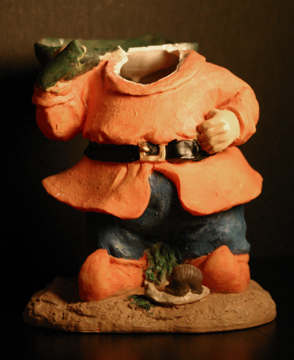 A decapitated gnome that Lauryn claims ownership of, but hasn't taken off of my hands.
This site has been visited times
---
---
Copyright © 2001-2005, James Aswell. All Rights Reserved.